Regular price

$70.99 USD

Sale price

$54.99 USD

Unit price

per

Regular price

$70.99 USD

Sale price

$54.99 USD

Unit price

per

Regular price

$70.99 USD

Sale price

$54.99 USD

Unit price

per

Regular price

$70.99 USD

Sale price

$54.99 USD

Unit price

per

Regular price

$70.99 USD

Sale price

$54.99 USD

Unit price

per

Regular price

$70.99 USD

Sale price

$54.99 USD

Unit price

per

Regular price

$70.99 USD

Sale price

$54.99 USD

Unit price

per

Regular price

$70.99 USD

Sale price

$54.99 USD

Unit price

per

Regular price

$80.99 USD

Sale price

$54.99 USD

Unit price

per

Regular price

$80.99 USD

Sale price

$64.99 USD

Unit price

per

Regular price

$70.99 USD

Sale price

$54.99 USD

Unit price

per
Welcome to The Bow Style
Our Story
The Bow Style is a Black Owned US Company located in Metro Atlanta. Since our inception have made it our goal to handcraft bow ties and accessories to compliment the gentleman's wardrobe. Our bow ties are made from a variety of high quality woven or printed silks, silky soft satins, plush super smooth velvets and premium cottons. We are dedicated to delivering high quality products and excellent customer service every time. All materials are hand selected, hand sewn, hand crafted and individually inspected to meet our high standards. Our products are shipped from our design studio. Learn more about us by clicking the tab "Our Story" in the main menu.
Why Bow Ties Are So Stylish?
In the fast evolving fashion sphere bow ties always reign supreme as neckwear. But why are bow ties so stylish? Any bow tie wearer will tell you a self-tie bow tie is hailed as a beacon of confidence, personality and individual style. As a matter of fact, by the mid 1880s, the bow tie had become a staple in every man's wardrobe. Seems like bowties are not only rich in color, but also in history.
Read Article
One of the BEST accessories for your wardrobe.
When it comes to outward appearance bow ties are one of the best accessories you can add to display confidence, personality and individual style. While regular ties are fine, it does not compare to a bow tie. Walk in the room and watch what happens. Simply said bow ties are meant to make a statement that regular ties can't.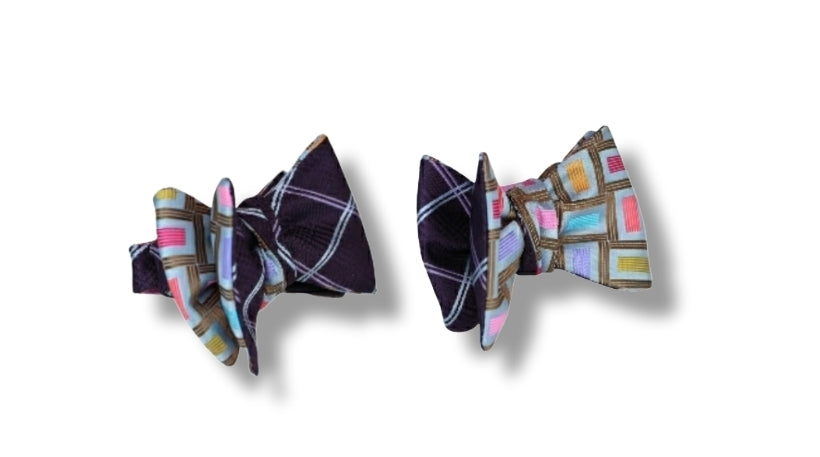 Reversible Bow Ties are Like Having 2 Ties in One!
Often referred to as a two panel or two sided bow tie. The popularity of these are increasing mainly, because it's like having 2 bow ties in one. Instantly, you can take one outfit and give it several different looks depending on how you tie it. What an amazing benefit to be able to transform it to your liking and the look you want to present in a single bow tie. Our designers at The Bow Style are committed to creating the best reversible bow ties.
Reversible Bow Ties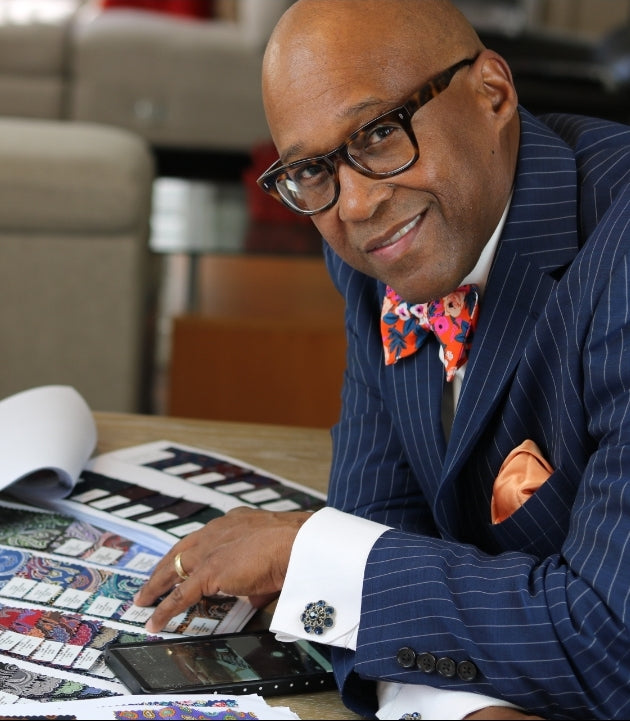 We are here to help you select the right bow tie print and fabric for your outfit.
Our style team will be happy to make a few recommendations. Stores focus on the masses; we focus on the individual. That's our difference. Just send us a pic of your outfit and we'll do the rest.
Contact Us
Custom Orders
We welcome the opportunity to serve you with custom or bulk orders. We request you give us 3 weeks lead time to complete your orders. Discount are available for bulk custom orders. Please email or call us with your request.
Custom Order Request
What are we hearing about our products?
Cotton Floral Bow Tie

I'm wearing another new bow tie from The Bow Style. I love the quality of your products and the great customer service you provide every time!

C. MacLellan @thebowtieguy3/products/noland-floral-butterfly-bow-tie

Satin Formal Bow Tie

So happy we selected The Bow Style for a custom made bow tie for our wedding! I received so many compliments. That Bow was EVERYTHING!!

J. Charles

Play on Plaid

Wallace... your bow ties are HOT! I have several and plan to keep adding to my collection! Super nice quality, packaging and customer service. Keep making great products!!

J. Cook @jeiriscookmusic